Who Is Interested in Real Estate in South Florida?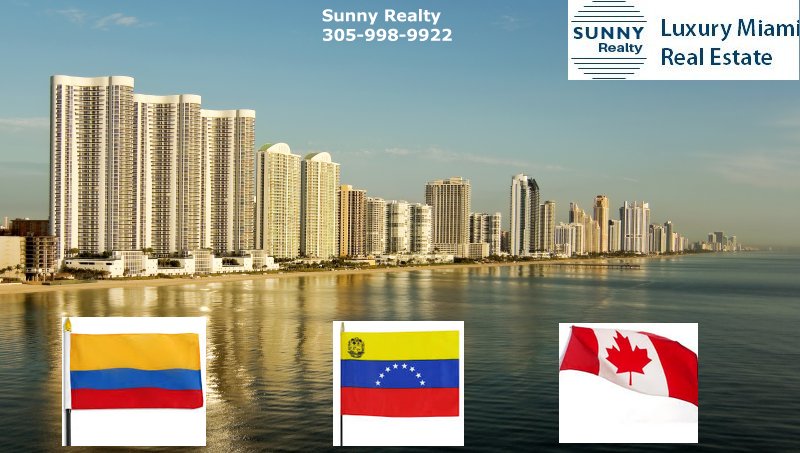 South Florida has long held the interest of people who are looking to make quality investments in homes, as well as in businesses. While there is interest from some people who are living in and who are citizens of the United States, such as the many potential investors in New York, most of the investors today are coming from other countries.
The Biggest Investors
You will find that there are buyers from many disparate countries that have a real interest in the properties in South Florida whether they are residential or commercial. People see these as good investments. Two of biggest foreign investors in the area are those who are from Argentina and Venezuela. In fact, citizens of Argentina accounted for 15% of home purchases in the area, followed closely by Venezuela with 11.5%.
Those two countries alone made up more than a quarter of the sales in the area in 2017, but they were certainly not the only countries with a large number of interested foreign buyers. Colombia accounted for 9% of home sales in South Florida, and Canada accounted for another 9% of sales.
The other countries that round out the top ten for foreign investors include Brazil (4.9%), India (4.7%), Peru (3.5%), Philippines (3.2%), Mexico (2.7%), and the Dominican Republic (2.6%). Overall, foreign investment is more than 66% of the total sales in the South Florida area.
Miami is the top market for foreign investors, but there are other parts of the country that hold interest for foreign buyers, as well. Some of the popular locations that follow Miami include Los Angeles, Bellingham, WA, and New York.
Why Is South Florida So Popular?
Of course, when you see just how many foreign investors are interested in the area, it causes people to wonder what it is about the area that makes it so appealing. A number of factors play into this. For many, the conditions are currently favorable when it comes to buying property in the US, and there is great potential still in this market. The economy is strong, and it is likely to continue getting stronger. The property taxes tend to be quite a bit lower, as well, making it even more appealing.
Additionally, there are quite a few options when it comes to homes and the types of properties that are available (check out prices for Miami real estate here). Whether a buyer is interested in a one or two-bedroom condo, a mansion, or a penthouse, there are generally plentiful choices available in and around the Miami area.
What Does This Mean for Brokers?
Given the number of foreign investors who are interested in buying properties that are located in the South Florida area, it makes sense of the brokers to start learning how to cater to and find those buyers. For example, find out what types of properties tend to interest buyers from those nations. Learn more about their culture, and even learn a little bit of Spanish, Portuguese, and Tagalog.