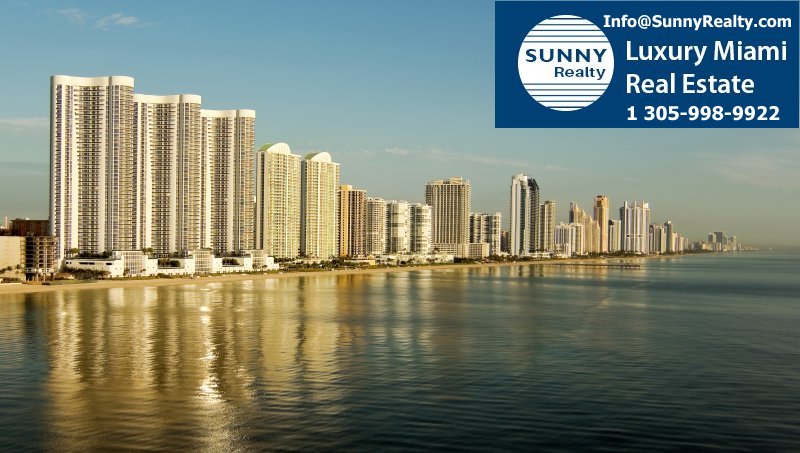 In the past, Sunny Isles Beach was a good vacation destination. It was a strip of beach filled with bright and colorful motels and families coming from all around the country to enjoy the beach and the ocean. As time wore on though, the motels fell out of use. People still loved the beach, but they wanted something new. Architects and builders saw the potential in the area and they helped to create the Sunny Isles Beach that we know and love today.
As the building boom started, more and more saw Sunny Isles Beach as the perfect area to start building. This was especially true after Miami Beach started to get crowded. Once the building started in Sunny Isles Beach, the price per square foot started to rise. In fact, over the course of the last four years or so, it has risen by about 55% and it's still going strong.
Today, it is a place for the wealthy, for those who are making more than $200,000 a year and who like the idea of living in true luxury. When you start to look at the various options available, you will find that the buildings today have more amenities than ever before, and they are starting to become just as important as the residence spaces.
More Luxury Amenities for You
Many of the condo complexes that have been built and that have been remodeled in recent years have put much more of an emphasis on the idea of luxury amenities. Turnberry Ocean Club residences is a good example. They removed residences from floors 30 through 32 and provides amenities that encompass several levels and more than 72,000 square feet. The Sky Club includes an infinity edge swimming pool, spas, fitness centers indoors and outdoors, treatment rooms, a lounge, and even a treatment room for the pets.
Some of the other features added to buildings in the Sunny Isles Beach area include game rooms, playrooms, stock trading lounges, board rooms, and meeting rooms. Residents of the aforementioned building will also have access to the Turnberry Isle Resort and Golf Club, which has restaurants, a marina, golf facilities, tennis facilities, and more.
Porsche Design Tower is adding more space for amenities as well. They are adding a restaurant, a bar and lounge, a fitness room, ballroom, and more. Armani/Casa and plenty of other buildings in the area are putting a greater emphasis on the luxury amenities as well.
Why Is Luxury So Important?
When people are buying properties in Sunny Isles Beach, they are looking for more than just a place to call home. While they certainly want a nice place to live with plenty of features in the unit, they also want a building that's truly special. This means they need to have the right luxury amenities. Why would they choose a building that doesn't have these features when they could live in a building that can cater to their every desire? You will start to see more of these luxury features added, even if it means including fewer residences in the building.