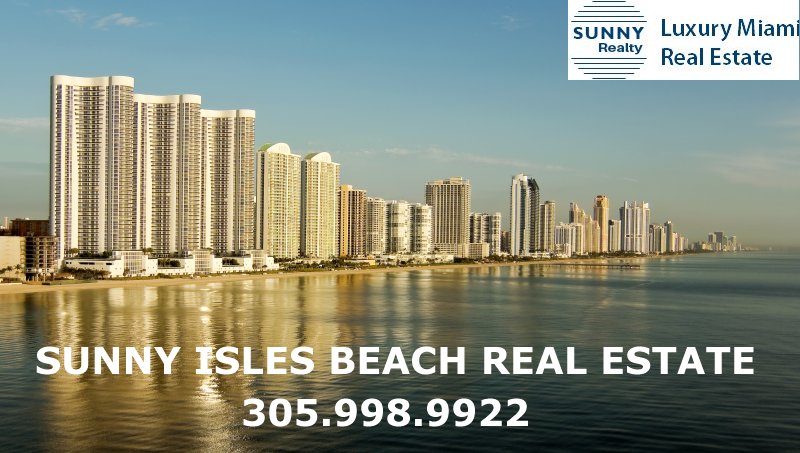 It is probably surprising to nobody in the area that South Florida has had consistently expensive condominium prices. Because of this, it's also not terribly astonishing that condo developers are happy to snatch up every last plot of land in order to develop more of these luxury dwellings. What has happened because of this is developers buying and developing over and over, even when they may have no assurance that buyers will be coming.
Sunny Isles Beach Neighborhood
It looks like that moment has come, when there are so many condos for sale that there's simply no easy way to find a buyer for all of them. A study by real estate experts in the area from earlier this year gives an opinion that a Sunny Isles Beach area, located just north of Miami Beach and in the same place where you can find the Trump International Beach Resort, Trump Royale, Trump Towers and Trump Palace, among many other condominiums is up for a price increase as it's becoming one of the most sought after areas in Miami.
In addition to Trump's illustrious properties, other high-profile buildings exist in the area. Probably the most notable is the Porsche Design Tower, which was opened in May of 2018 with a performance by musician Alicia Keys.
In fact, the sheer number of condos on the market in Sunny Isles Beach would satisfy anyone's taste and desire to own the most luxurious condo on the ocean. The average price for an ocean front condo in a newer built building is over $1,000,000. However, buildings are still being erected and with so much supply, it could lead to rapidly tanking prices in an area that isn't set up for that sort of system.
Price Points for Condos
An average asking price for a Sunny Isles Beach condo is right around $1.5 million. Also, an average time that it takes to sell that unit is about 120 days. This report looks only at condos formally listed for sale in Sunny Isles Beach. There are few more new construction units that are offered for sale as well.
Looking Forward
It's expected that by the year 2021 in the Miami Dade area will have a great increase of buyers coming from northern states to the sunny Florida. The area offers 4 parks, A-rated school, shopping area within walking distance and a great family neighborhood.
Jorge Perez, real estate mogul in Miami, who has built many luxury ocean front condominium structures in the area is also believes that Sunny Isles Beach is due for an increase in popularity and new families looking to move into the area.
Some of the new condo-complexes that are getting built now are Estates at Acqualina, Armani Residences and Aurora. Please call our office (305) 998-9922 for additional details