Sunny Isles Rental Market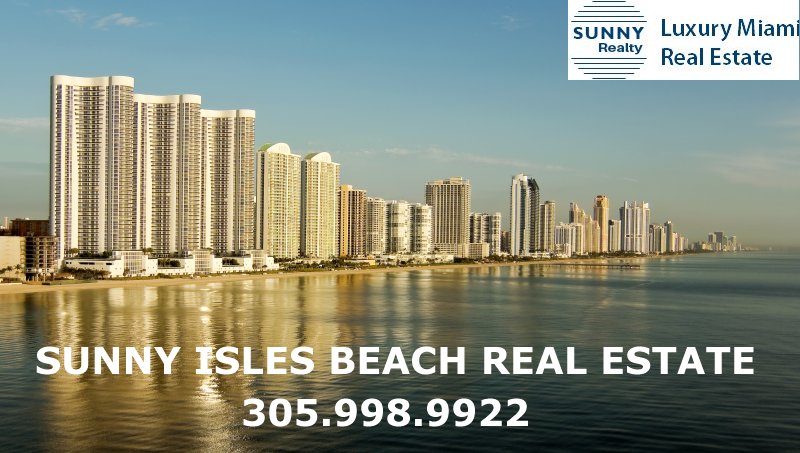 It comes as no surprise that COVID-19 has changed the world we live in. Exactly a year ago the real estate market in Miami was staggered to say the least with inventory adding up to about 6 years. Today, everything has changed and there are hardly any rentals available in Sunny Isles Beach. In fact, the average price of rent for an apartment in Sunny Isles Beach has gone up a massive 12.6 percent year over year. This is the most substantial annual increase to be seen in Florida annual rental growth.
Because of this tremendous growth rate, those who are interested in renting an apartment in Sunny Isles Beach can expect to pay an average of $800 a month more than a year ago according to MLS report. As a result today there are less than 500 properties in total available for rent in Sunny Isles Beach, compared to about 1500 properties from a year ago.
Cause of the Growth:
The jump in rent prices is not out of nowhere, however. Sunny Isles Beach has long been a super popular destination for end-users, visitors, snow-birds as well as investors. Sunny Isles Beach is a very well-organized community that is dedicated to those that are living in the area. With the majority of those living in the area holding a degree, the area continues to be a favorite for those of all ages. This super-luxury area offers multi-million brand name oceanfront condominiums with every imaginable amenity. The condos such as Acqualina, Armani, Porsche, Turnberry and Trump all located directly on the beach and offer private beach, restaurants, full service and much more.
Right across Collins Ave is the stretch of multiple shopping centers which offer everything from the ethnic foods, supermarkets, brand name shops, restaurants and some night life. However, as opposed to South Beach for example, Sunny Isles Beach is strictly residential area with no "club crowed" wondering the streets late at night.
In the past Sunny Isles Beach attracted sophisticated buyers mainly from around the worlds. This includes South America, Canada, Russia, Europe. Today however, there is a massive migration from the US. Florida had always been a very popular destination for the East Cost. New Yorkers notoriously came to Florida during the winter months. However, today this trend is quickly changing where everyone wants to own a residence in Florida. As a result, there are many families who migrated from the West Cost, Mid-West as well as North-Mid-West.
It is of no surprise that Miami offers much more than any other state at this time. New York has been locked down for many months now. So is California. However, Miami is booming with restaurants that are filled with people and there is a waiting list. Night clubs are busy like never before. The beaches are full with the perfect Florida weather. Also, the boat lovers are exploring the oceans, rivers and local canals, enjoying the Atlantic warm waters and white sands. Everything is open and kicking in Miami!
gone under a serious makeover as of late. The beaches, the ultra-modern condominiums, the shopping centers all became areas, and downtown of the city have been transformed from another Florida city into an international destination. Both mid-rise and high-rise residential development has taken off, which has led to a whole new influx of residents.
Major Constructions & Renovations
The Related Group just finished one of the most stunning construction of an Armani building. Located directly on the ocean it boasts 55 stories high and adding to an already stunning Sunny Isles Beach skyline. Other massive projects in Sunny Isles Beach include two Estates at Acqualina buildings, Aurora building and Chateau. The average rent price for luxury condominiums in Sunny Isles Beach is now approximately $7,500 a month.
Many other well-known developers have followed suit, developing and redeveloping properties found on the prime beachfront land of Sunny Isles Beach. Fortune International, The Related Gourp, Dezer Group and The Chateau Group are just some of the giants building in Sunny Isles Beach, Florida.
Commercial Growth
It is not just rent that is thriving in Sunny Isles Beach, however. Dozens of major retailers are interested in Collins Ave as a space to provide their services and products. The office market is also rising in Sunny Isles Beach with higher rental rates and more new construction coming year after year.
Growth in Other Cities
Sunny Isles Beach is not the only Florida city experiencing rent hikes over the last year. In Hialeah, rent has climbed 4 percent to $1,263 a month; in Pompano Beach rents are up 6.7 percent at $1,334, Fort Lauderdale rents are up almost 8 percent and in West Palm Beach averages are at $1,340 or up 5.5 percent.
When considering the country as a whole, the cities that reported the highest rents for November include Boston at $3,262, San Francisco at $3,432, and Manhattan at $4,089. As for the most exceptional rate in average rent across the United States, Odessa rose an impressive 33.2 percent to $1,111, and Midland increased over 25 percent to $1,274.
While most of the attention is on buyers from New York and Connecticut, buying and investing in property to help shelter their money and to make the best of the new tax situation in their own state, other changes could be coming, as well. In fact, the favorable Florida tax benefits also play major role for companies looking to relocate to Florida. As a result, there have been already an additional 24,700 jobs created in Florida in the financial sector over the course of the last year. During that same timeframe, Connecticut lost more than 1950 jobs.
The advantageous tax situation in Florida is not only helpful for hedge fund managers, of course. Anyone who is looking to buy property, whether it is purely for investment or for a new home will find that the tax situation in Florida can work out in their favor.
It's expected that by the year 2021, the Miami-Dade area will have a very limited inventory to sell or to rent.