South Florida residents bought more condos than homes in October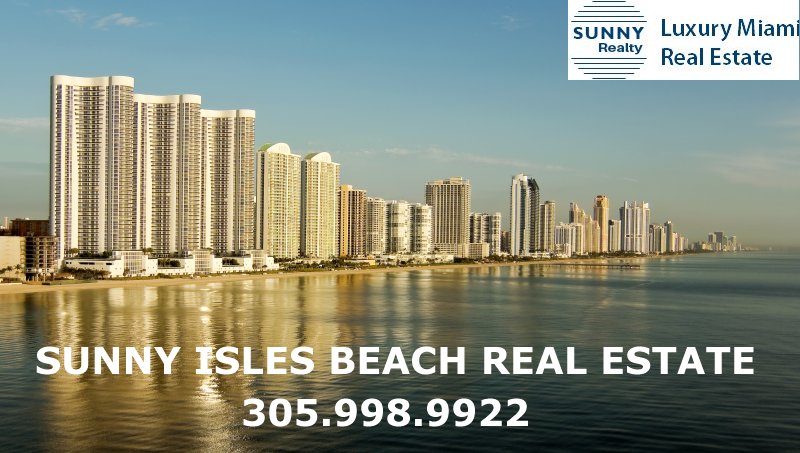 Home sales and median prices are on the rise in Miami-Dade, Broward, and Palm Beach counties this holiday season, marking the highest values this year. The Miami Association of Realtors claims that this strengthening demand for Miami real estate has been set off by steadily increasing interest rates, which led to October's dramatic hike in residential closings. Accordingly, there was a 20 percent swell in condo sales: good news for real estate specialists with Miami condos for sale like Sunny Isles Condos and searching buyers alike.
Miami-Dade's Residential Swell
A fourth month of back-to-back residential closings increases shows a 15 percent year-over-year growth to 2,284 during October. Total sales volume for the Miami-Dade area came in at $949 million.
Demand for Miami homes for sale saw an 8.1 percent jump to 1,073. This illustrates a median price hike of 1.9 percent to $350,000.
Even more notable is the 21.3 percent upsurge in condo sales up to 1,211, with an 8.7 percent increase of median price to $235,000.
Miami homes hold one of the longest on the market periods of 53 surveyed US metros, sitting vacant an average of 84 days, accordingly to a new report. However, the Miami Association of Realtors claims the median span between listing and contract for single-family homes fell 8.5 percent year-over-year to 43 days in October. An increase in demand has driven these surges and shows no sign of stopping.

Broward County Growth
Miami-Dade was not the only county to put up impressive results, reaching $918.5 million in October. Residential closing numbered nearly 2,800, up 15.1 percent year-over-year from last October.
The area saw a 10.1 percent increase to 1,322 single-family home sales. This was accompanied by a whopping 33 percent hike for sales between $400,000 and $600,000. The median closing roseby 6% up to $355,000.
Condos performed even better with a 20 percent increase in sales, up to 1,476. Nearly 30 percent of these fell between $200,000 and $400,000, increasing the median price by 1.3% up to $157,000.
Palm Beach Trends
Like Miami-Dade and Broward, Palm Beach County continued to show promising growth.
In Palm Beach, Single-family home sales showed an 15.6 percent increase over the previous October, reaching 1,458. Median prices rose to $347,250, a 6.8 percent increase, for single-family homes.
Condos faired similarly well, jumping up 19.2 percent year-over-year, mostly in the range of $50,000 to $250,000. This accounts for the continued upward trend in median price to $185,000 for condos, a 9.5 percent increase.
Biggest Retail Sales in October 2018
There were several large retail deals in Miami in October – the largest one was the sale of Downtown Dadeland, which was built in 2008 and renovated in 2015. The purchase was for ground floor which offer around 126,000 square feet of retail space at 7270 North Kendall Drive. The property is currently leased out at almost the maximum – 97%. It was sold to Midtown Capital Partners for $78.2 million. Pebb Capital and Duncan Hillsley Capital paid $39 million for the property in 2014. It was 50 percent leased at the time.
Another sizable deal was the purchase of a waterfront lot located at 18320 Collins Avenue in Sunny Isles Beach. Gil Dezer of Dezer Development paid $31.7M for an acre of land. Publix Super Markets sold the lot located on the Intracoastal Waterway. Dezer Development currently owns a lot immediately adjacent to this lot, which in sum total about 4.5 acres of land, which is a prime location for another condo project.