Mansions in Fort Lauderdale Florida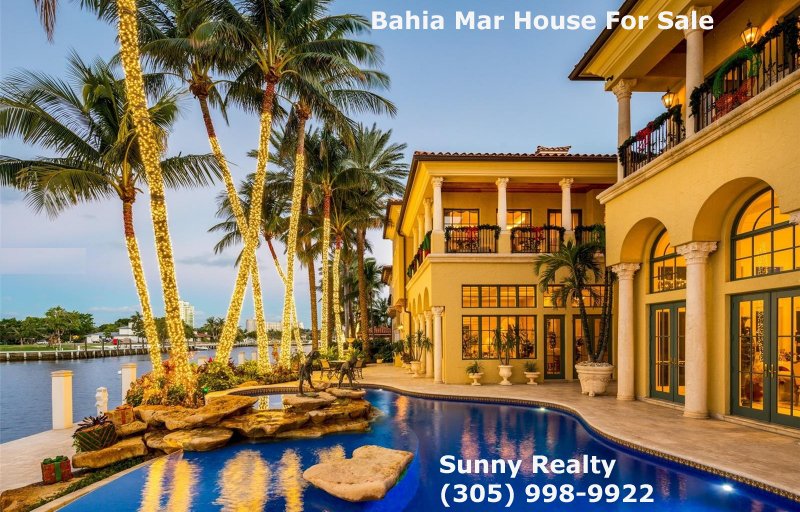 Fort Lauderdale waterfront homes (also known as Venice of the Americas) – CLICK HERE TO VIEW THE SITE is a luxurious neighborhood that is located between Fort Lauderdale Beach and Colee Hammock areas. Some of the most expensive of Fort Lauderdale real estate is located right in this neighborhood with listing prices that can exceed $30 million. One such listing is currently on the market for a whopping $39 million – http://www.sunnyrealty.com/House-Sale-Isla_Bahia-mls-A10386629-in-Fort-Lauderdale.htm.
The neighborhood of Bahia Mar is situated on the small islands and offers boater's paradise as well as very easy commute to just about everything – from private schools to golf courses, fine dining, art museums, and galleries. Some mansions in this area have sold in excess of $40 million and are truly massive in size. One such mansion recently sold for $25 million and offered six bedrooms and boasts almost 16,000 square feet. Original pricing placed a price tag of $2,500 per square foot but it ended up selling for roughly $1,500 a square foot. Looking closer at the deal, we find that over $14 million was spent on features of this home which is sitting on a lot which is a bit over 1.25 acres. Incidentally, this home was sold back in 2005 for nearly $10 million.
The estate was built in 2015 and designed by the well-known Robert A.M. Stern. It provides a two-story guest house, over 600 feet of waterfront, and a spacious six-car garage. The home also includes features like an office library, five fireplaces, personal massage room, fitness center, home theater, and a chart room appointed for a yacht captain. Back in 2016, this listing at $40 million was the second most expensive in all of Broward County, with only the Le Palais Royal estate in Hillsboro Beach beating it out. That property was listed at $159 million at the time.
Luxury condominiums are also very common in this area, along with oceanfront mega-structures as well as smaller or boutique condo buildings across the street from the ocean. However, it is the multi-million-dollar single home dwellings along the water that make this area some of the most sought after in the entire South Florida.
Even with the slowdown in the luxury segment of real estate in South Florida, several areas are holding up the prices very well. Some of the areas in Fort Lauderdale are Las Olas Isles, Lauderdale Beach, Rio Vista and Harbour Heights are some of the most popular and expensive areas in South Florida which keeps attracting buyers for luxury waterfront abodes.