Popularity of Supercar Branded Condos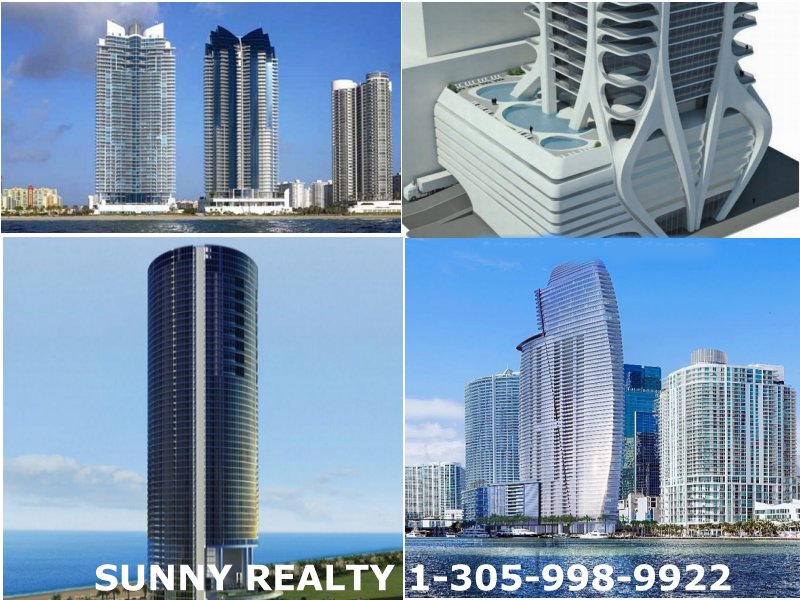 Many of the various condominiums in the Miami area have branding deals, which help to give them more flavor and appeal, along with style and often a substantial amount of financial backing. There have been many different types of branding associated with top architectural designers, such as 1000 Museum by Zaha Hadid, Jade Beach and Jade Ocean by Carlos Ott, as well as new luxury condominiums associated with top designers, including Georgio Armani and Fendi. Over the course of the last several years, some of the most impressive buildings with interesting features have been those branded after supercars.
A very popular example of this is Porsche Design Tower, which features its own car elevator, a patented addition that has proven to be quite useful not only for the residents of the tower. When Hurricane Irma was threatening Florida, Porsche Design Tower offered to keep safe some of the supercars that are in Miami. There are other towers in the Miami area that have similar themes with supercar branding, and this trend really started to take off around 2015.
The Supercar Condo Boom
An Italian firm called Pininfarina was hired in 2015 to work on 1100 Millecento in the Brickell area. This was a 42-story luxury complex, and the developers had wanted it to have a feeling of being sports car friendly. Since Pininfarina had worked to create designs for some of the biggest names in the sports car field including the likes of Maserati and Ferrari, they were the perfect choice. The company added large photos featuring supercars in the public spaces of the building, and they even had elevator lobbies that were decked out in the famous Ferrari red.
The most recent building with supercar branding to grace the Miami skyline is Aston Martin Residences. The units in this building are truly luxurious, and the starting price for a condo in the building is $700,000. The units can go all the way up to $50 million. The design and the style of the building does reflect the Aston Martin style quite well, too. Rather than having some of the more common materials, such as wood, used for elements of the building and units, they have made use of leather and even carbon fiber.
The buildings that have been branded after supercars tend to be quite popular, as well. Not only do they have the added interest of being associated with a popular car brand and style, but they also tend to be true luxury buildings. They have a range of features and amenities that help to make them true standouts among all of the other buildings available in the Miami area.
Why Branded Condominiums Can Work Well
Supercars are a very popular option when it comes to hotel branding, but as mentioned earlier, they are not the only option. The other branded properties also tend to be very popular, and it is often for the same reasons. They are luxury condominiums with excellent design choices and features. Because of their high-end features, it typically means that the units are going to retain their value and there should always be potential buyers who want to live there.
Leon Bell is one of the sharpest real estate brokers specializing in Miami's residential and commercial real estate since 2003. After serving as a vice president of One Sotheby's International Realty and managing his own top-producing office in Sunny Isles Beach for over 4 years, Leon had launched his own brand - Sunny Realty. Leon is a new generation of technologically advanced realtors possessing in-depth knowledge of the local real estate markets. Because of Leon's technological background, he is capable of delivering unique, sensitive and valuable real estate information to his clients in a shortest period of time. Leon feels that the information is the only tool that will help his clients to achieve their real estate goals.
Latest posts by Leon Bell (see all)