The Definitive Guide To Real Estate Investing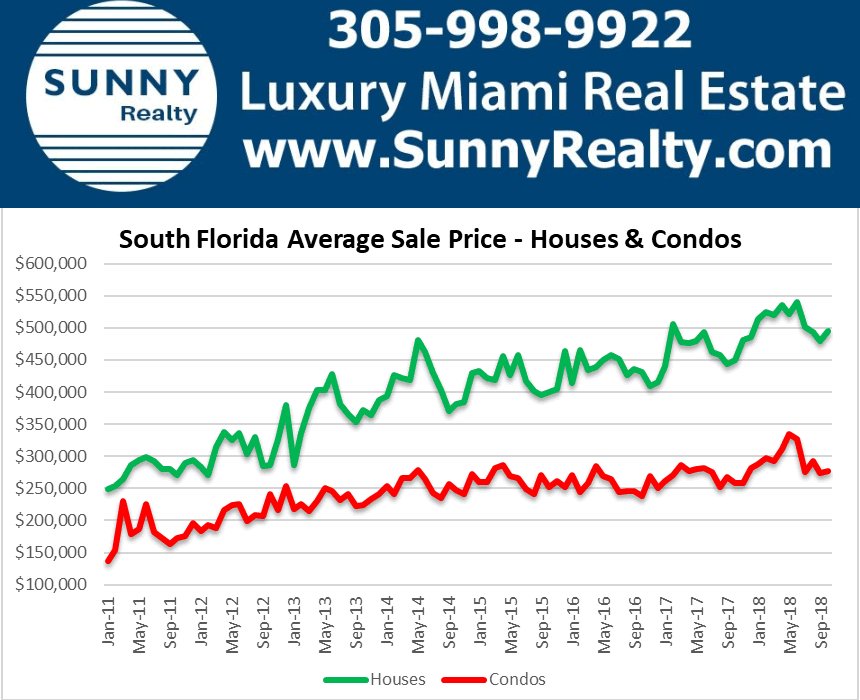 The housing prices keep increasing year after year, sometimes by just few percent, sometimes into double digits, but nevertheless, it always increases in some parts of the country, mainly in the big coastal cities such as San Francisco, New York, New Jersey, Los Angeles, Miami, Washington DC, etc. The growth may be due to low mortgage rates, high demand which causes tightening inventories and sometimes because of the growth and popularity of the city.
GoBankingRates recently published that Buffalo, New York gained over 34%.  Atlanta, Georgia is another example of an unprecedented growth – over 24.5% and Cincinnati, Ohio grew by over 20%.
The one thing is always true when it comes to US real estate – it will keep growing year after year, like it has done since the beginning of the history.
Some cities experience steady growth year after year, like San Francisco, California, others keep spiking up and down, like Manhattan, New York. Some will take you on a roller-coaster ride, like Miami, Florida. Nevertheless, the time to invest in US real estate is now and the market presents great opportunities.
Are You Ready To Invest In Real Estate Now?
Read these tips below as they may help you achieve your real estate goals:
Rule #1 – Know what you are in for and always be realistic!
Any real estate investment is a long term project. Real estate is illiquid, meaning you can't sell it in a short period of time, like stocks for example. You may need to be patient and wait until the time is right to sell the property.
Rule #2 – Be ready to invest additional funds into your property
You may also need additional funds to improve, fix or maintain your property. You need to be financially stable for this type of investment. This means you need to be aware of your financial situation and may need a loan. You may even need to consult a financial planner.
Rule #3 – Start slow, learn the business
Like any business, real estate investments could be tricky to learn. Besides, everyone makes mistakes which could be costly. Focus on just one property in the beginning, whether it is a commercial or residential property, to minimize your mistakes. It is always easier to manage just one property to keep your learning curve to a minimum.
Rule #4 – Get a plan of action
It is absolutely necessary to spend some time on plan of action. A solid plan of action will save you time and will narrow down your search for potential properties. Identifying the type of property you are looking for is first step. This will give you a plan of action for years to come with your property – whether you need to renovate it, lease it out, sell it or even turn it into a commercial unit, if the zoning permits it.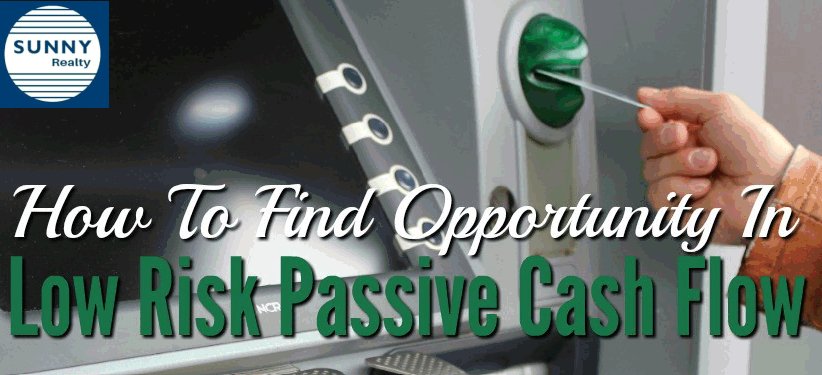 How to find a good real estate opportunity?
It is always a great idea to work with a real estate professional. You need to find a knowledgeable broker in a local market. Some real estate brokers may have "pocket listings" which are properties that are not advertised to the general public. On top of that, you need to know how to work the internet and how to find the information you need.
There are several types of real estate investing these days…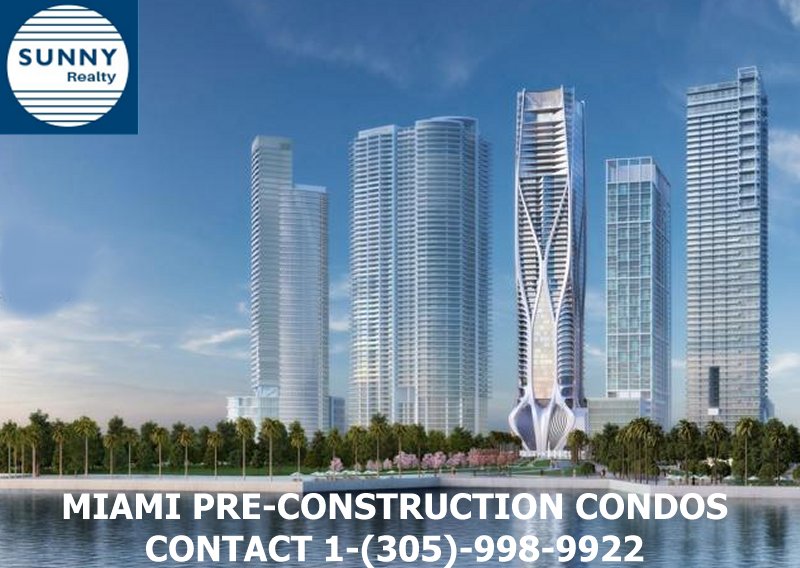 1. Investing in pre-construction properties
This is a super popular way to invest into up-and-coming properties. Cities like Miami, Manhattan, Atlanta, Washington are very popular since there is a lot of new construction in these areas. These could be single family homes as well as high-rise condos. In Miami for example, pre-construction investments are super popular and a lot of people made a lot of money buying pre-construction property, then selling it after it's built. The profits could be huge when you time the market just right. However, it takes experience and knowledge and most of all, it take a long time. My advice would be to consult a professional who knows the market very well. Nevertheless, if you follow some of the most experienced companies who develop new properties and/or areas you have a great chance to succeed. Some of the very well known companies are The Related Group, Fortune Group, Chateau Group for luxury high-rise oceanfront condos. The single family home development are lead by Lennar, LGI Homes, Pulte Homes, DR Horton to name a few.
2. Real estate ETF's – maybe a great way to invest!
Exchange Traded Fund or ETF's for short is a combination of real estate stocks and bonds which are held in a single fund. This is similar to an index funds or mutual funds. This is a popular type of real estate investing if you are looking to diversify your investments but still invest in real estate. Some of the most popular and well known ETFs, are Vanguard Real Estate Index Fund which for 2018 shows an increase of 36.27%, Schwab US REIT ETF – for 2018 shows an increase of 44.73%, iShares U.S. Real Estate ETF – an increase of 36.53% and Real Estate Select Sector SPDR Fund – which shows an incredible increase for 2018 of 57.51%. These funds make their portfolio by purchasing multi-family rental apartments, office buildings and various types of commercial real estate.
3. Real estate mutual funds
Real estate mutual funds maybe another great passive investment. Mutual funds are combination of stocks managed by an investment group. This is a great way for investors to diversify their portfolio. The majority of real estate mutual funds hold various equity securities and REITs that are focused on generating returns from specific subsectors of the real estate market, including apartment buildings, office buildings, health care facilities, hotels, shopping centers and industrial properties. This type of investing provides an opportunity to gain exposure in domestic as well as international real estate markets where there are historically favorable returns over some period of time, usually long term. Some mutual funds, such as DFREX offers low cost entry points and is supported by top economists. Another popular mutual funds is TIREX which is a $1.9 billion assets in real estate holdings.
4. REITs investing
REIT stands for Real estate investment trusts. This type of investment allows individuals to invest in large-scale, income-producing real estate. Again, this type of investment, which is similar to mutual funds and ETF's allow you to invest and participate in a real estate related assets without physically owning and operating a real estate property. REIT is ideal for diversifying your real estate investment portfolio.
5. Real estate notes investing
Investing in real estate notes allows you to buy notes from banks, hedge funds and private equity firms that are willing to sell them off at significant discounts. There are non-performing notes which are the first mortgages secured by real estate where the borrowers have failed to make the payments. Again, this type of investment allows you to invest in real estate without actually owning physical real estate.
6. Investing in Fundrise on-line
Fundrise is an on-line investment service available for individuals to invest in REIT's – Real Estate Investment Trusts. They are managed by Fundrise professionals, which allows you to passively invest and watch your investment grow.
Fundrise has produced a hefty return in 2017, an average of 11.44%. Although nothing is ever guaranteed, however, Fundrise have sustained these kinds returns for over 4 years. Fundrises are fairly easy to get into. Just create your own account on-line and built your profile. They present an opportunity to invest in a particular investment style, such as long-term growth, balanced Investing or supplemental Income. You may even invest in commercial or residential real estate venues in return for cash flow distributions.
The 3 common ways to invest in real estate online are Lending Club, RealtyShares and PeerStreet.
RealtyShares allows investors to pick either commercial or residential real estate projects. It also allows a minimal investment amounts, as little as one thousand dollars. You can pick either real estate loans or equity across the country with many projects to choose from.
RealtyShares are one of the most popular ways to get started in an on-line real estate investment because the fees are only 1% annually.
Lending Club is also very popular among on-line real estate investors. They produce a bit less – about 5% annually for 2017 but have done better in the past – around 9%. It's easy to create an account and start investing as Lending Club allows you to search through hundreds of options. It's a great way to diversify your portfolio.
Peerstreet produces a venue for you invest in real estate loans. You'll need just one thousand dollars to start investing in "notes" which are actually just a fraction of loan, not the loans themselves. These typically produce between 6% and 12% annually.
Conclusion
Real estate is a great way to diversify your investment portfolio and allows you to make different kinds of investments – from passive to active, from hands on to an on-line investment. You can choose your own style that suits you best. Whatever your case might be, all investments demand thorough research, excellent strategizing and perfect timing.
For more information on great opportunities in Miami, please consult Sunny Realty – leading international real estate brokerage in Sunny Isles Beach, Miami, Florida. (305)-998-9922.
Latest posts by Leon Bell
(see all)