Sunny Isles Beach Condos Supply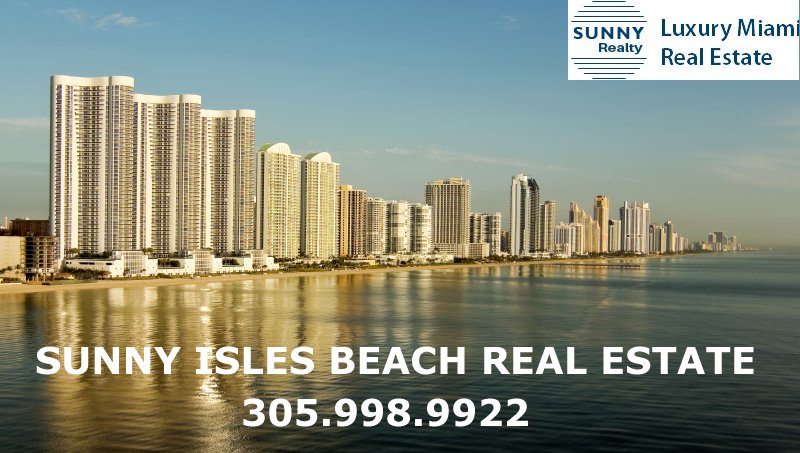 It is not surprising to anyone that South Florida offers most luxurious, as well as some of the most expensive condominium prices in the world. Because of this, it's also not terribly astonishing that condo developers are happy to snatch up every last plot of land in order to develop more of these luxury dwellings. What has happened because of this is developers kept competing against one another to develop ever more and more expensive condos to attract even bigger buyers, even when they may have no assurance that buyers will kept on coming.
Sunny Isles Beach Neighborhood
It looks like that moment has come, when there are so many condos for sale that there's simply no easy way to find a buyer for all of them. A study by real estate expert Leon Bell of Sunny Realty from earlier this year gives his own thoughts, largely warning that the Sunny Isles Beach area, located just north of Miami Beach and in the same place where you can find the Trump International Beach Resort, has thousands of condos up for sale.
In addition to Trump's illustrious properties, other high-profile buildings exist in the area. Probably the most notable is the Porsche Design Tower, which was opened in May with a performance by musician Alicia Keys.
In fact, the sheer number of condos on the market is enough to satisfy the average that would be sold in two entire years. However, buildings are still being erected and with so much supply, it could lead to rapidly tanking prices in an area that isn't set up for that sort of system.
Price Points for Condos
An average asking price for an oceanfront Sunny Isles Beach condo is right around $1.5 million. However, the time that it takes to sell that unit can be over 200 days, or 2/3 of a year. Leon Bell had analyzed only condos listed for sale in Sunny Isles Beach on the MLS (multiple listing system). This report doesn't take into consideration almost 50,000 new pre-construction units that are being developed east of Interstate 95 in the South Florida area.
Looking Forward
It's expected that by the year 2020, the Miami-Dade area will have a huge number of properties to sell and many of them will be listed for a long time. This strikes some as unsatisfying as those areas could have been used as more affordable housing, public parks, community centers, healthcare facilities, etc. However, this all comes down to local government and public planning.
It isn't only Leon Bell who states things may be going slower for luxury condo sales. Jorge Perez, real estate mogul in Miami, has also stated he believes many developers have no idea of the area's market and how it's being over-saturated by homes that may be not easy to sell.
Miami's legislators have largely ignored the situation and said there is no way to force developers to build more affordable housing. However, Leon Bell's study shows that things are changing nowadays.
Leon Bell notes that a balanced market will typically have about a six months supply of properties, while Miami is far beyond that number. This can lead to an advantage for buyers, rather than sellers. It can also lead to price deterioration for luxury oceanfront condos.
Leon Bell is one of the sharpest real estate brokers specializing in Miami's residential and commercial real estate since 2003. After serving as a vice president of One Sotheby's International Realty and managing his own top-producing office in Sunny Isles Beach for over 4 years, Leon had launched his own brand - Sunny Realty. Leon is a new generation of technologically advanced realtors possessing in-depth knowledge of the local real estate markets. Because of Leon's technological background, he is capable of delivering unique, sensitive and valuable real estate information to his clients in a shortest period of time. Leon feels that the information is the only tool that will help his clients to achieve their real estate goals.
Latest posts by Leon Bell (see all)