Sales of Homes in the US on the Rise Thanks to Strong Sales in the South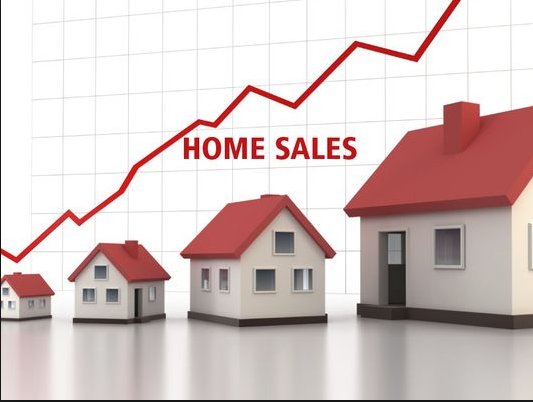 Nationwide, the sales of new homes rose in the month of May. However, while this might initially seem like great news and that the real estate market is strong, it is important to realize that most of these home sales were from activity taking place in the south. Overall the purchases of new single-family homes were up by 6.7%, which was higher than what was projected by a substantial amount. The prediction from the economists was that the home sales would only increase by 0.9%.
What Was It that Caused the Growth?
The increase in sales that were seen in May is due mostly to what was happening in the south, where there was an increase of 17.9% in home sales. This was a massive gain. In fact, it was the largest gain that has been seen since the last part of 2014. In the Midwest, the rates remained flat, whereas they actually dropped in the West and in the Northeast.
It is also very important to remember when looking at this figure that there was a huge margin of error in May. In fact, it was a margin of error of 14.1%. Additionally, the numbers released are only indicative of new home sales, which make up only a small percentage of the overall home sales, which would include previously owned homes.
The sales for homes that already exist, including condos, townhomes, and single-family homes, was only up by 1.4% in May. The National Association of Realtors believe this was due to the fact that mortgage rates and prices are increasing. The mortgage rates are likely to increase a couple more times over the course of this year, and in the following years, as well. This is due to the Federal reserve raising interest rates, which they hope will help them to deal with inflation. However, it does mean that the prices for homes are going to go up.
This has caused some buyers and potential buyers to consider some of the other ways that they can get the money they need for a loan. Rather than turning to the traditional lenders, they are instead looking at nonbank mortgage lenders. They believe that they can get better deals than they can with traditional banks. Additionally, because of the rise in rates, there are many lenders who are looking to become more competitive, and they are trying to make it easier for buyers in the Florida area to get homes.
While these both seem like good options currently, and they can spur more sales, there is also some danger associated with them. With the traditional lenders, they are taking on more risk than they might be comfortable doing, and they could be letting people borrow who should not. In addition, the nonbank mortgage lenders do not have the regulation and liquidity of traditional lenders, which could also cause some issues for borrowers down the line.
Leon Bell is one of the sharpest real estate brokers specializing in Miami's residential and commercial real estate since 2003. After serving as a vice president of One Sotheby's International Realty and managing his own top-producing office in Sunny Isles Beach for over 4 years, Leon had launched his own brand - Sunny Realty. Leon is a new generation of technologically advanced realtors possessing in-depth knowledge of the local real estate markets. Because of Leon's technological background, he is capable of delivering unique, sensitive and valuable real estate information to his clients in a shortest period of time. Leon feels that the information is the only tool that will help his clients to achieve their real estate goals.
Latest posts by Leon Bell (see all)